artfool nr 4/2012 Home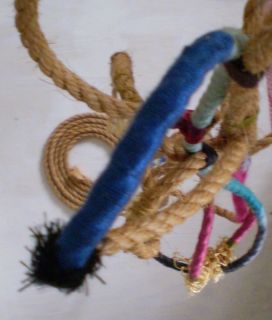 Rope object 1 seen from above.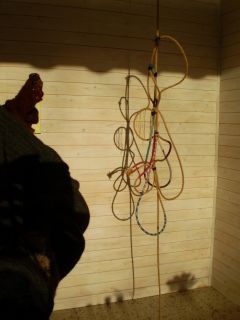 Rope object 1 on exhibition.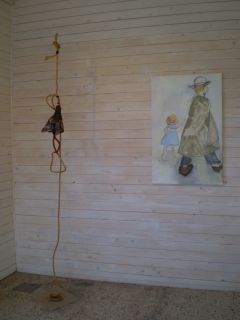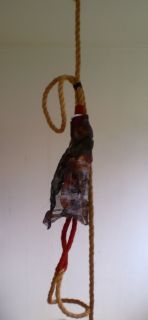 © All rights reserved. Artfool & Lena Adamina Waldau. Info: artfool@telia.com
Rope gives immediate and powerful associations, commonplace as well as dramatic. Some think of sailing boats, sea trips. The sea is open, the horizon wide. Others think of violence, hangings and executions. The darkness spreads, the world shrinks and disappear.
Common for these associations are the tieing together, the uniting. Sometimes the rope is too tightly pulled, the knots too difficult to loosen. But rope can also separate, keep one group from an other group, form a fence.
Rope is cordage with 8-25 mm diameter, wich means thicker than most line but thinner than most hawser. For both the objects shown here I have used rope with 10 mm diameter. For Rope object 1 I also used a lot of embroidery thread, and for Rope object 2 I used discoloured tarlatan and toy pearls.
It is important for me that the rope end on the floor is neatly rolled.
Details on Rope object 1.
Rope object 2 on exhibition and a closer view on the central part.